Easily Transform Your Hand-Drawn Sewing Patterns into Digitized Files
Obtain the skills needed to create the digitized versions of your hand-crafted sewing patterns and package it into a sellable product that brings in money for you.
If you've ever wanted to share your self-drafted sewing patterns with your friends and family or create an extra income for yourself by selling your designs as a pattern maker, here is your chance to learn and arm yourself with everything you will ever need to make that wish or desire a reality.
Through a series of in-depth video tutorials and lessons that thoroughly explain the tools used and processes involved in a way that is straightforward and easy to understand, you'll be able to sketch, draft, modify, grade, tile and print your hand-drawn patterns in no time. And start making money off your creativity and effort.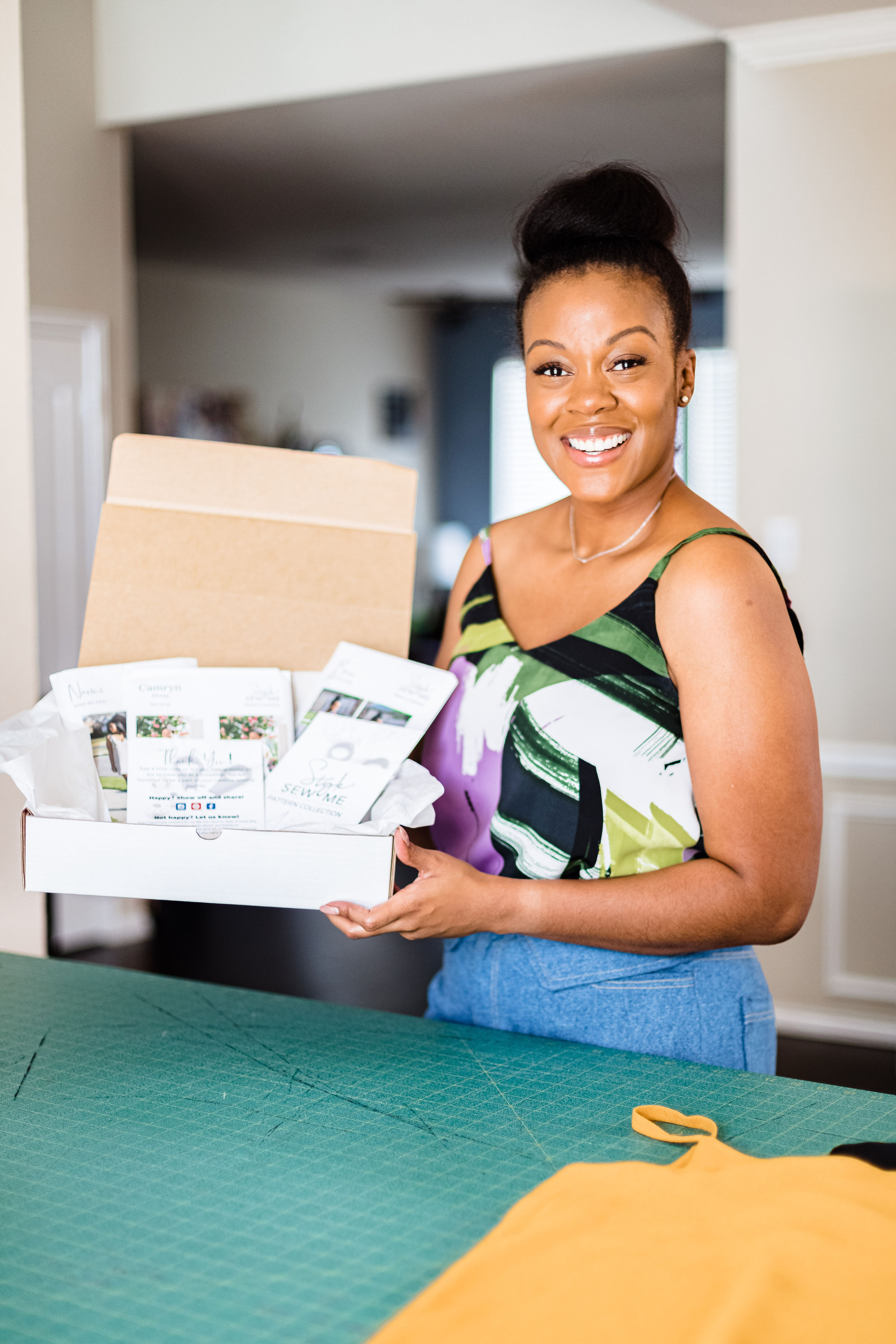 With your sewing patterns available in a digitized format (PDF), you can easily:
Share your hand-crafted designs with your friends and family.
Start a PDF sewing pattern design business and create a new source of revenue for yourself.
Store and archive your patterns for later use or to serve as a backup
Modify and/or Reprint your patterns on demand.
Access them anywhere you are
Plus, you don't need:
A large capital to get you started if you plan on selling your patterns
To deal with the hassle of finding custom clothing clients and multiple fitting sessions, among other problems faced by aspiring fashion designers.
In this course, you'll learn all there is to know about
Creating a digital version of your paper pattern using Adobe Illustrator
Creating a size chart
Grading a pattern
Adding the proper markings and notations for your home customer use
Formatting a home printing template for PDF Patterns
Working with a printer to get your home sewing pattern printed
Designing an instruction booklet
Creating illustrations that demonstrate each construction step
Creating an envelope design for printed pattern envelope
Why Choose This Course?
This is the only comprehensive course in which every lesson was thoroughly vetted to ensure the information passed across is 100% accurate, engaging, and easy to understand. In this course, you are shown step by step, how to set up Adobe illustrator for digital pattern making, what tools you need, and how to use them.
Regardless of whether you have used Adobe Illustrator (or any other vector graphics software) or not, by the time you finish this course, you will be able to transfer your pattern making knowledge from paper to digital easily.
Skillset Needed for this Course:
Pattern design
Ability to create an accurate pattern by paper or by draping